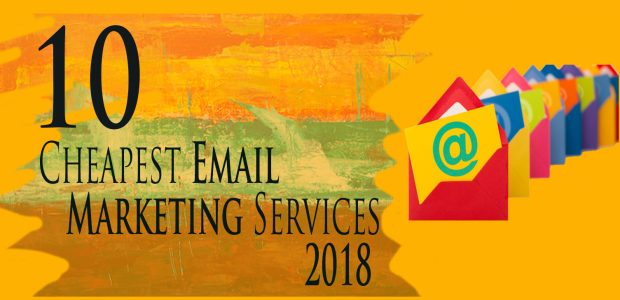 "The company in which you will improve most, will be the least expensive to you."
– George Washington
Yes money matters!!!!
It's definite when you are in any business you want spend less and save more. The more you save the more you gain/ earn. One of the most interesting thing about cost saving is that it's an never ending process.
Businesses today are investing high amount of budget on email marketing, by acquiring costly services that are displaying tons of features (it might be possible that many of them would be useless to you) and assuring you huge return of investment.
However you could gain same level of success from low-cost email marketing services too. They are also having same dynamic features which are commonly required for successful email marketing.
So, for your ease we've shortlisted 10+  cheap email marketing services that are highly capable of generating high rate of return. Let's have a look!
MailGet Bolt

Mailget bolt gives an assertive email marketing services,by using them you can send bundle of mails to your dedicated users. In a single click, you can change marketing strategy by connecting to clients online.
Mailget bolt is life savvy for all as it do not require lengthy process of connecting smtp, it simply verify the your email and start sending mass mails to audience. Thus there would be no requirement to connect other smtp servers instead that you can get plan based o users and send emails with in the price range (relatively cheaper).
Mailget bolt offers free trial where you can send 9000 email for a month. Lately could upgrade the plan as per requirement.
DailySender

Daily sender comes with the far most better reasonable and affordable email marketing services that comes up with many great features through which you can run successful email marketing for business.
It has many fascinating features like – List management, Auto-respondent's, Location track, Scheduled campaign , Cloud contact list and many more. 
Dailysender is offering fully hosted services. Hence you need not to worry about managing servers too. The fascinating pricing plan gives you docility of paying for only the amount of emails you send along with a subscription fee as per contact list.
If you have unlimited subscribers then you can send 50000 emails per day at the minimal rate of $49.99. Not all services offer same features at lowest price. However this is the latest  approach for email marketing and is according to the current market scenario.
SendIn Blue

SendIn blue is another low cost email marketing service with devastating features. Email analytics,subscriber segmenting , subscriber management and many more.  
There charging pattern consist of two part. One is advanced payment which is made on monthly, quarterly and yearly basis. Whereas the other payment is made on additional subscribers as per the list. SendIn blue also allows you get there free plan for trial purpose which allow you to send 300 mail a day. 
BulkMail VPS

Bulkmail vps is lesser known but cheapest email marketing service that allows you to send bulk mails at affordable prices. In order to get started with Bulkmail you do not need anything ,they would be setup a smtp server along with web based email marketing software.
They allow to use there server with  your software too. It offers monthly plans according to the volume of emails. Offering friendly packages to clients e.g: send 50000 email/day in just $49.99/month… Which is quite economical
Mass Mail Server

MMS is another email marketing tool which is rivalry in cheap email marketing services. Offering complete bulk email marketing solutions.
MMS has six plan by the names of Starter, Business,Professional, Premium , Premium+ and unlimited. Pricing of which is based on number of subscribers.
All plans comes with free email marketing software with 100% compliance setting, free smtp server setup and smtp server configurations.
Mail Chimp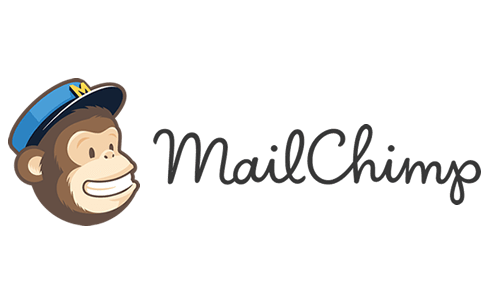 Mailchimp yet is another email marketing service providers which is offering huge amount of  service with valuable features. A/B testing , RSS to email and analytics etc.
Comparatively to other companies Mailchimp is offering only three plans.Which could change as per subscribers list. It is also offering Entrepreneur free plan for a month, to 12000 emails for upto 2000 contacts per month. However other plan are paid plans which are used according to needs.
Cloud SMTP Servers

Cloud smtp serve is one the affordable email marketing service provider. Which again is priced moderately.  Allows exclusive features at same time, it comes with features like Clean & minimal design, server uptime,  easy integration  and much more.
It has simple pricing plan charges according to number of subscribers in your dedicated list.  Cloud smtp server send emails on hourly basis. e.g: 5000 email /per hour ,the monthly charge would be of $50.
Constant Contact

Constant contact is one of the most most cheapest email marketing service providers with an excellent number of features. It is good at analytics, services and is serving clients with great email templates and list building tools.
Constant contact majorly deals with two of it's plans ,who's price fluctuate according to subscribers list.  It also provide with discount 10-305 and allows 100% money guarantee, but term & conditions are applied…
Cake Mail

Cakemail is low cost email marketing software that is helping businesses to generate and send successful newsletter in mean time. Cake mail is low cost email marketing solution.
The major features are tracking, list management , analytics , handmade templates and many more. It is running  subscriber based pricing plans starting 500 contacts to 25000. However above 25000 client is required to contact sales team.
It is having user friendly interface and its fun experience….
PowerMTA Server

Power MTA is one of the best and low cost email marketing service providers. With great features of Email tracking , Free mailing software , List management more 24/7 support.
Power MTA is having four major plans that starts from beginners level to enterprise level, and send emails on hourly basis. They are having reliable hardware, 99.99% uptime and best performance… It is simple yet easy to use 
Conclusion
Out of this list of cheap email marketing there are few service provider that allow 30-60 days trial. But I highly recommend you to purchase a plan instead of using trail services, as they allow you take full access over services.
Selecting the best services is one of the difficult task but it's only for once. Once you select best email marketing company that sets best your needs and budget. Then you feel relax and see the conversations it is producing for you. So choose well…